No Win No Fee Services to Employees
Need a free Employment Law Consultation with an expert employment law advocate?
☎ 0800 No Win No Fee
No Win No Fee = Legal Services For New Zealand Employees
Work Law is a specialist NZ Employment Law firm. We act only for employees. If you need an employment law expert and can't afford to pay the legal fees on the usual hourly rate basis that employment lawyers charge, no win no fee is a good option.  We currently have employment advocates in Auckland, Northland,Wellington and Taranaki, and we can usually represent you remotely if you live outside these areas.
No Win No Fee = Access to Justice
No Win No Fee is a valuable service option because it provides access to justice for people who would otherwise be unable to afford an employment lawyer.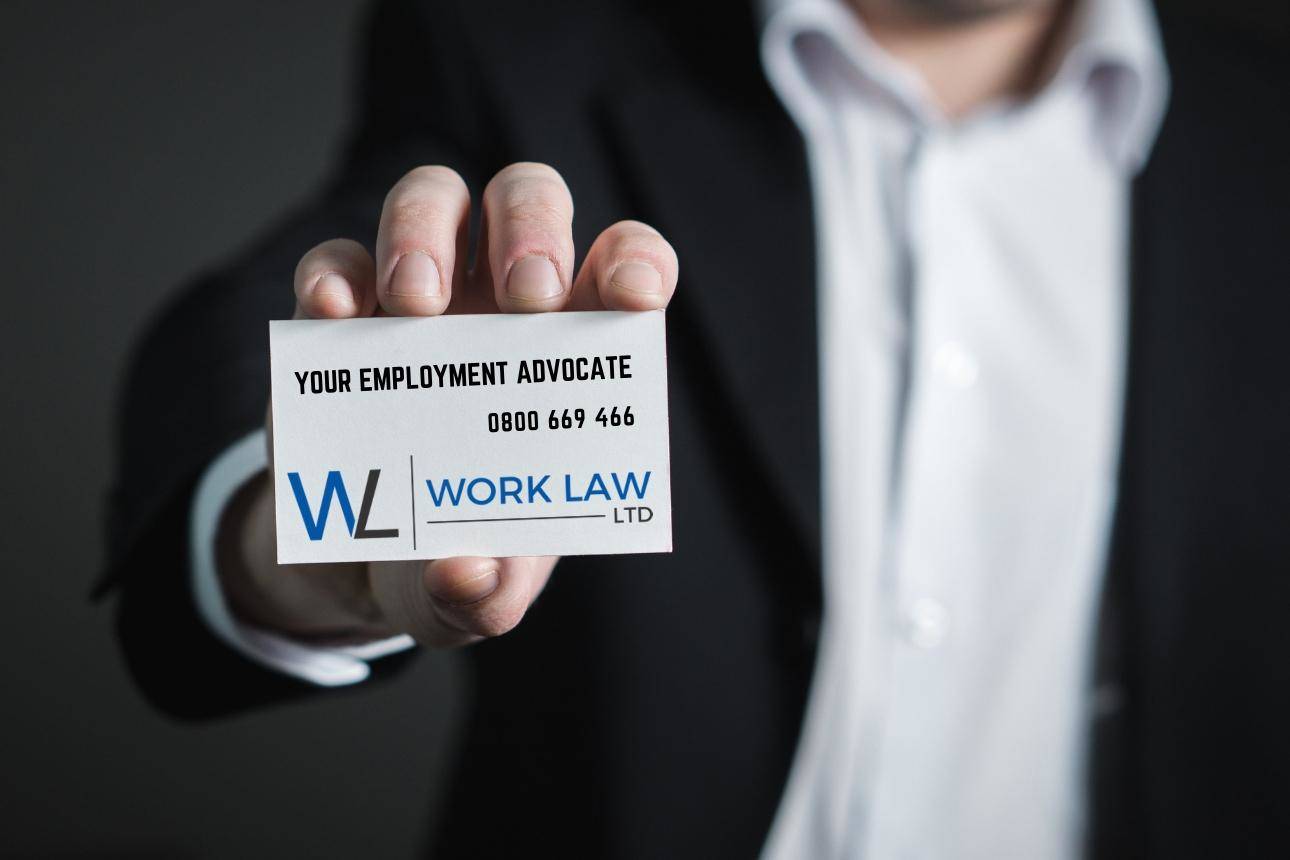 In New Zealand, employment lawyers don't usually offer "No Win No Fee" services.  Under the Lawyers and Conveyancers Act 2006 Conditional fee agreements are not permitted to make provisions for a contingency fee based on a fixed percentage.  Employment advocates offer "No Win, No Fee" services, providing access to justice for NZ Employees who cannot afford hourly rate representation by an Employment Lawyer.   
Do Employment Lawyers offer No Win No Fee?
If an employment lawyer, holding a current Practicing Certificate offers a No Win No Fee arrangement, it will likely be because they have evaluated the potential success of your case and quoted for the service at their hourly rate. The fees as quoted would be payable at settlement.  If the Lawyer doesn't manage to settle your case for more than the quoted fees, you could potentially come away with nothing.
An Employment Advocate may have a Law Degree, but not be allowed to call themselves an Employment Lawyer.
At Work Law Ltd, we attempt to recover your legal fees from your Employer.  When we are able to recover our fees from your employer we don't need to take a percentage of your settlement, however, when we do take a percentage, on cases up to and including mediation, it is never more than one-third of your settlement.
What our clients are saying
Brilliant Kam
22/11/2023
Kam was amazing to work with. I read through the reviews and was already aware that I was in the right hands. She showed a lot of empathy and patience through out the whole progress. I feel at ease now.
Thank you Kam and team.
Verified
Kam Bailey was the hero I needed.
22/11/2023
She showed deep kindness towards her clients and everyone else that was invovled. She was respectful, patient and always made sure that we were all comfortable through out the whole process. Thank you for treating me like a human Kam, also for making me feel heard and being the voice for me when I was too afraid to defend myself. You truely are the best.
Verified
CONTACT US FOR A FREE CASE EVALUATION

LET'S GET LEGAL
Statistics prove that legal representation improves your chance of a successful outcome. Don't hesitate, you have nothing to lose by having a free chat with one of our experts.
During weekends or holidays, please contact us via our webform. We will call or email you back between 9-5 on weekdays.